ARJE is a professional association of dedicated educators and lea

ders

who are passionate about Reform Jewish education.
With more than 500 members, ARJE reflects the commitment, professionalism and diversity of today's Jewish educators. Members serve in leadership positions in congregations, immersive experiences, teen engagement, day schools, national organizations, academia and communal agencies. 
ARJE membership is open to Jewish educators who serve in a supervisory role, youth professionals, and those who support these individuals.  All ARJE members agree to support its mission, the values of Reform Judaism, and the ARJE Ethics code.  
What We Do
ARJE offers a number of benefits to its members, as well as to the field of Jewish education at-large on behalf of Reform Jewish Educators: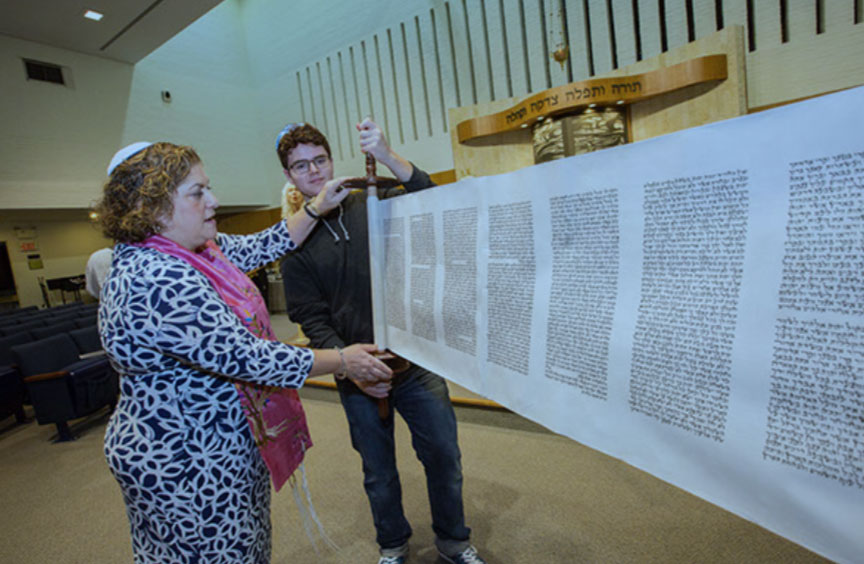 ARJE advocates on behalf of the Jewish educator by assisting members with career services, ensuring educators have the tools they need to identify job opportunities, maintain healthy workplaces, and advance their careers.
ARJE's Executive Director offers guidance for ARJE members in need of confidential advice, help with negotiations, or a desire to connect with other educators in similar settings or circumstances.
ARJE provides its members and the field with salary and benefits data every two years and provides a job listing service that seeks to help ARJE educators identify top-notch institutions where they can grow and thrive.
ARJE inspires excellence by fostering a culture of learning and professional growth. 
Membership provides opportunities to: 
Network and forge powerful and meaningful connections with colleagues through shared learning, reflection, and relationship building.

 
Learn from Jewish education scholars at professional gatherings, via webinars and through sharing the latest research findings.

 

Engage with peers in a creative, supportive, community that offers guidance, encouragement, and inspiration. 

 

Host "ARJE Connect" sessions inviting members to gather and discuss current topics and concerns

 

Become familiar with educational resource providers through our sponsorship and "chaver society" offerings.

 
Advocacy
ARJE serves at the Voice of Reform Jewish Education. 
ARJE leaders bring the perspectives, interests, and concerns of Jewish educators to the Reform movement and to the Jewish world by: 
Speaking and publishing about critical issues in Jewish education and advocating for the needs of its educators. 

 

Honoring members and institutions for achievements via:

 

Yad b'Yad awards

 
Milestone career achievements

 

Designations such as the Distinguished Educator Honor and/or Reform Jewish Educator title (RJE)

 

Offering Reform Pension Board (RPB) financial products and services–403(b) pension plan, life insurance, long-term disability insurance, a pension continuance plan, and retirement planning tools–to members in Reform settings.

 

Serving as the voice of Reform Jewish Education with other Reform Movement institutions and national Jewish Education organizations. 

 
Renew or Apply for Membership Today!
The ARJE welcomes all members, regardless of their financial circumstances. Dues adjustments may be requested on our dues form. We are committed to being a community where everyone feels a sense of belonging, including members of every race, religion and form of religious expression, gender identity, sexual preference, and ability.
All Prospective Members: Please complete the Prospective Membership Application form below:
Prospective and Renewing Members: Please complete the Annual Dues Form:
Payment rates
Full dues for ARJE members in FY23 are 1.185% of your annual salary or anticipated income
Reduced dues for those making less than $40,000: $100-$300 based on income.

 

Multiple member discounts: If more than one person at your organization is a full dues-paying member of the ARJE then you and the other members can all take a 10% discount off your membership.

 

Affiliate dues rates: For those members who primarily affiliate with CCAR, NATA, or ACC

 

t

he dues for ARJE are the difference between your primary professional organization's dues and your ARJE dues down to a minimum of $250. ECE-RJ members have a $180 flat rate.

 

Student dues: for HUC-JIR School of Education students the rate is $36
Retired educators: Those retired from the field of Jewish education may support ARJE at $36

 
ARJE Annual Dues Form FY23